Undergraduate and postgraduate students participating in UMAP exchanges spend a period of formal study overseas. This study should be for one to two semesters. Host universities/institutions are expected to waive tuition fees for UMAP students studying on exchange (Program A). Credits for studies undertaken during the exchange period can be accepted by the home university.
Program A&B (UMAP Multilateral/Bilateral Student Exchange Program)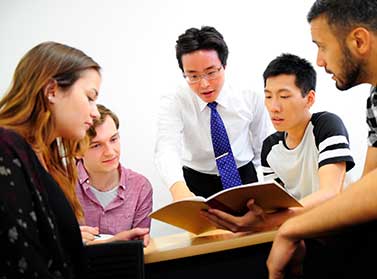 Program A is a multilateral exchange program in which Participating universities/institutions among UMAP members send and receive two students per semester. If any two UMAP universities/institutions would like to exchange more than two students, they may do so by signing a bilateral agreement with the host university/institution (Program B).
Universities/institutions may accept more inbound students than the maximum number of two students in return for extra 'quotas' to send more outbound students in the following semesters without any expiration date.
Exchanges are made between UMAP Participating universities/institutions on a tuition-waiver basis. Programs can last one or two semesters, beginning in the fall or spring semester.

The host university/institution waives tuition fees and assist students in securing appropriate accommodations at a reasonable costs.

Program B is a bilateral student exchange made between any two UMAP Participating universities/institutions that would like to exchange more than two students. Conditions for the waiver/non-waiver of tuition fees will depend on the host universities/institutions. Programs at the undergraduate or postgraduate level can last one or two semesters, beginning in the fall or spring semester.

Participating universities/institutions are encouraged to use the UMAP Credit Transfer Scheme (UCTS) to facilitate the transfer of earned credits to the exchange students' home universities/institutions.
Program C (Super Short-Term Programs)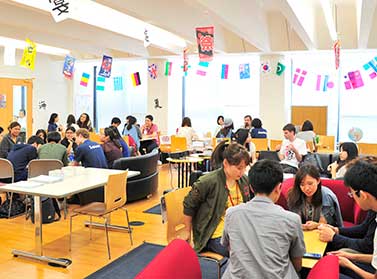 Program C are short-term (one to eight-week long) programs offered by UMAP Participating universities/institutions. Programs are generally offered between July and September, and are available in a wide range of disciplines: cultural studies, language proficiency courses, vocational training, entrepreneurship, and more. UMAP awards scholarships to selected participants.
Universities/institutions offering Program C may charge or waive tuition fees for students coming from UMAP member universities/institutions* in other countries/territories. (*only those universities/institutions that signed "Pledge of Agreement".)
Host universities/institutions decide whether or not to offer credits for Program C. If credits are offered, they can be transferred using the UCTS.
*Please note that the application for Program C in 2018 was ended. Details of the application period for 2019 will be published in April 2019.
Summer Program
The UMAP Summer Program is a special summer program provided by UMAP. Place and content of the program differs every year depending on the organizer of the program. It started in 2016 as "UMAP Discovery Camp 2016 (UDC2016)" hosted by the Commission on Higher Education of the Philippines in partnership with De La Salle University, Lyceum of the Philippines University-Bantagas and Ateneo de Manila University. The purpose of the UDC2016 was to learn about Asian arts, culture, and cuisine, and discuss about environment and climate change. The following UMAP Summer Program was held in Japan from 14th to 27th August 2017, hosted by UMAP Japan National Committee, Niigata University and Toyo University. The theme of the program was on the history and presence of Japanese culture, society and the environment. UMAP Discovery Camp 2018 in Thailand was organized in Bangkok, Thailand , by the Office of Higher Education Commission and three co-host universities, namely, Chulalongkorn University (CU), King Mongkut's University of Technology Thonburi (KMUTT) and Bangkok University (BU), during July 22- August 4, 2018.
Following is the list of future UMAP Summer Programs:
1. UMAP Summer Program 2019 -Taiwan 

2. UMAP Summer Program 2020 – Malaysia
3. UMAP Summer Program 2021 – People's Republic of China

Further information regarding registration period will be announced on the News Section at a later date.
Please refer to the following "Program list" for more information of the program during that time period.
UMAP Research Net (Partial financial support for Research Net)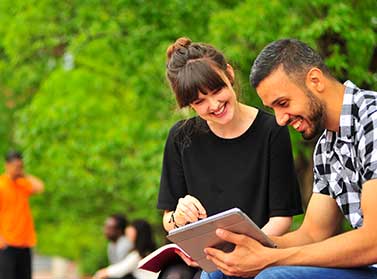 UMAP Research Net [URN] promotes the mobility of academic faculty, researchers and students through the establishment of research networks—groups of two or more researchers from UMAP Pledged universities/institutions* who share common research interests. URN helps enable the successful development of cooperative research projects as well as meaningful and long-lasting connections between UMAP member universities/institutions.
(* those universities/institutions that signed "Pledge of Agreement")

URN calls for proposals from research networks. All submitted proposals will be reviewed by an international panel of reviewers, and UMAP will select the proposals based on their significance, timelines, and relevance to the goals of UMAP. Selected research projects will be funded by UMAP.
*Please note that the application for UMAP Research Net 2018 was ended.